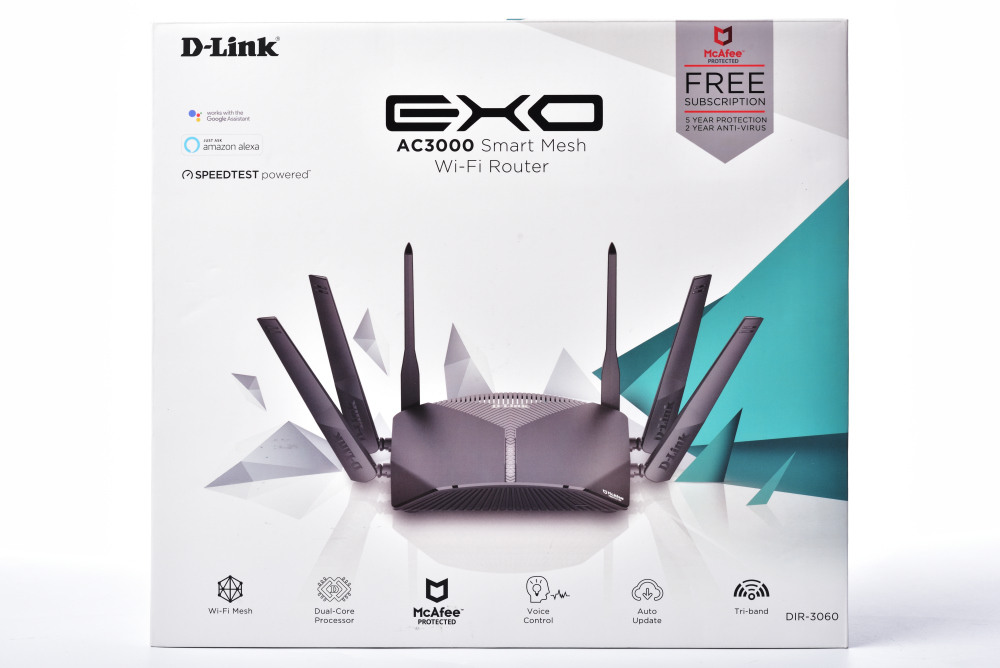 With the full functionality of Wi-Fi Mesh, D-Link has launched a series of wireless routers with mesh networks, the flagship DIR-3060 tri-band Wi-Fi Mesh AC3000 wireless router, featuring the fastest Wi-Fi Mesh connection and McAfee Secure Home Features such as Platform.
Hardware specification
CPU: MediaTek MT7621A 880MHz dual core processor
Wireless network: 2.4GHz IEEE 802.11b/g/n, 5GHz IEEE 802.11a/n, 5GHz IEEE 802.11ac MU-MIMO
Network frequency: 2.4GHz 400Mbps, 5GHz 1733Mbps, 5GHz 867Mbps
Antenna: Built-in 6 omnidirectional antennas, 4T4R with Qorvo 5G power amplifier
Wired network: 1 WAN, 4 LAN 1000 Mbps Gigabit
USB: 1 x USB 3.0, 1 x USB 2.0
Security: McAfee Secure Home Platform
VPN: VPN Server: L2TP over IPSec, VPN penetration PPTP / L2TP / IPSec
QoS: D-Link Smart QoS
AC Beamforming
3-band Wisdom SmartConnect
Settings: D-Link Wi-Fi app, D-Fend app
Size: 221.8 x 201.4 x 58.80 mm
Features
D-Link DIR-3060 is different from the previous flagship tri-band Wi-Fi router, but emphasizes that Wi-Fi Mesh can run on 4T4R 5GHz 1733Mbps wireless channel. If it is matched with 4T4R DRA-2060 wireless extender, It allows users to get excellent networking performance and intranet transmission capability under Wi-Fi Mesh mesh network.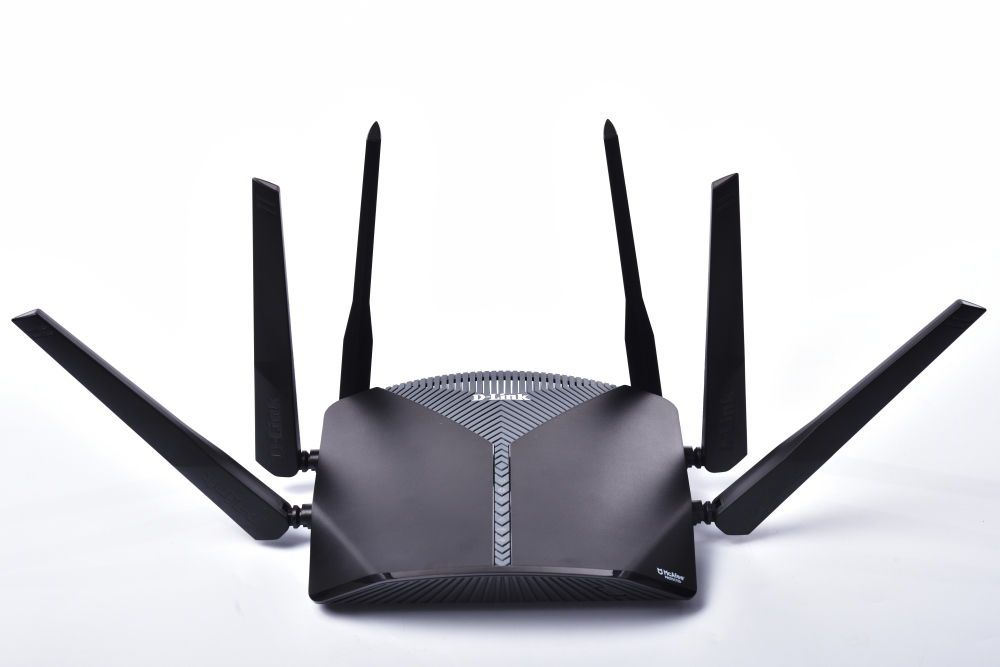 Therefore, the DIR-3060's wireless tri-band is 2.4GHz 400Mbps, 5GHz 1733Mbps and 5GHz 867Mbps, and the wireless channel and antenna are configured by the router by default SmartConnect. Users can reach enough wireless network without complicated manual setting. Road performance and Wi-Fi Mesh capabilities.
In addition, the DIR-3060 uses a dual-core processor and six omnidirectional antennas, and enhances wireless signals with a Qorvo 5G power amplifier; a physical wired network provides 4 LAN, 1 WAN 1GbE network with USB 3.0 and USB The 2.0 port provides functions such as network, FTP, and UPnP.
Network security is guaranteed by McAfee Secure Home Platform, providing comprehensive underage protection and McAfee LiveSafe anti-virus authorization on the device side, giving users secure Internet and network management capabilities.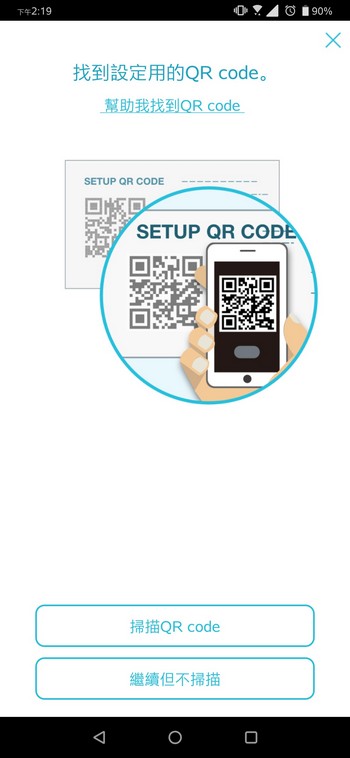 For the first time users, it is recommended to install the D-Link Wi-Fi app first, and follow the steps to quickly set up by scanning the QR Code. The QR Code label is also on the back of the machine, so you can easily get started by following the steps below.
After turning on the D-Link Wi-Fi app, by scanning the QR Code, the app can quickly understand the model and start setting. The first step is to specify the wireless network name and password, and then set the password of the router administrator. It is as simple as this. Steps.   For cloud services, support D-Fend app, Amazon Alexa and Google Assistant. Press OK to go to the Internet to set the type of network connection, such as DHCP, fixed IP, PPPoE and other modes.   After setting, return to the D-Link Wi-Fi app homepage, it will display the current Internet status, connected clients, and built-in Speed ​​Test function, which can directly test the Internet connection speed and ensure users can use it. To the full network bandwidth.
D-Link DIR-3060 Wireless Network Performance Test
The actual test of wireless network transmission performance mainly uses one PC as the server, and the other uses the notebook as the client. The test method uses iPerf3 to test the command "iPerf3 -c server ip -t 120 -i 10" to check the connection performance; DIR-3060 is set to wireless smart connection mode.
First, use HP Spectre x360 to test the transmission to 949 Mbps in LAN to LAN mode, then switch the notebook to wireless network (Intel Dual Band Wireless-AC 8265 wireless network card), the wireless speed can reach 866.7Mbps, and the actual performance is about 352 Mbits/s; then move the notebook to the DRA-2060 extender and test it in Wi-Fi Mesh mode. The wireless transmission performance is 147 Mbps. If the laptop is connected to the DRA-2060, cross Wi- Fi Mesh transmission performance can be increased by 219 Mbps.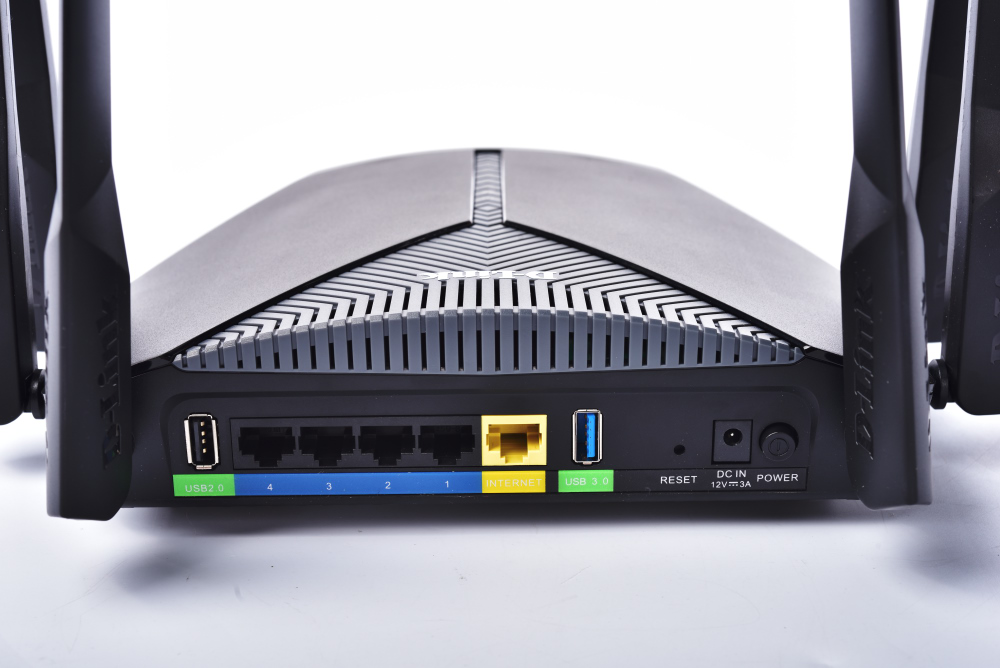 Conclusion
The D-Link DIR-3060 creates the best Wi-Fi Mesh wireless router with three bands and is protected by McAfee Secure Home Platform. It not only has perfect underage protection, but also provides 5+2 years of protection and device anti-virus. Services such as authorization are really attractive to the average user.
The Mesh family of the DIR-3060 allows users to extend the wireless coverage by adding a Wi-Fi Mesh Extender in the future, and it is easy to teach by the D-Link Wi-Fi app. Set up the wireless network and Wi-Fi Mesh Extender to allow users to easily expand their wireless coverage and mobile Internet needs
When you and other people like the post, the author will get paid. If you like to read the content here, please create your account now and start earning for free!