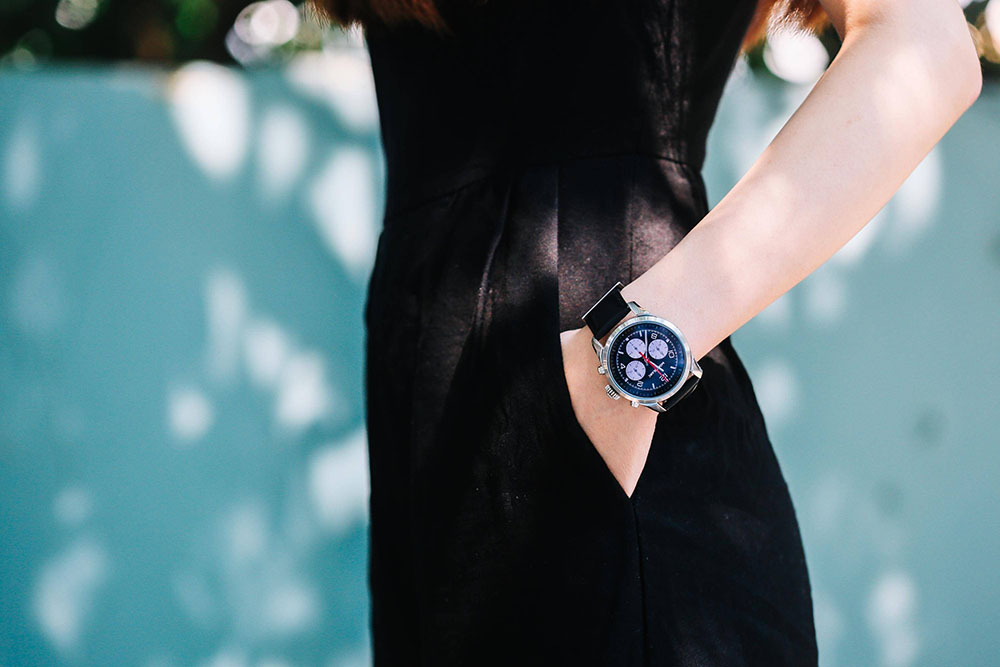 Compared with many intelligent products, smart watches are not a substitute for non-smart watches, and their relationship is more like a continuation of form, or a new choice. I have seen many people who never loved watches, and now they all wear smart watches. Is it a bad watch? No, it's just that the versatility of smart watches cuts the needs of this type of consumer. It does not affect the status of traditional watches in people's minds. It's like the prevalence of new energy vehicles, and still can't shake the engine. Unique mechanical charm.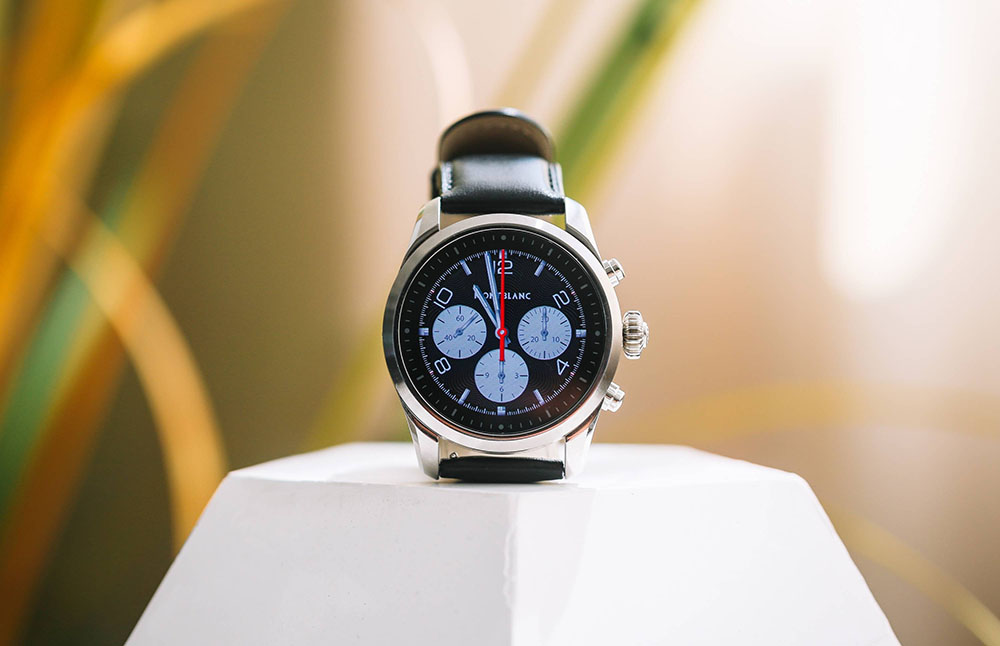 Different from the intelligent experience brought by smart watches, traditional watches give consumers a sense of luxury from sophisticated machinery. Luxury workmanship and unique design are the biggest charm of traditional watches. You can say that smart watches and traditional watches are exactly two kinds of products. The former symbolizes technology and the latter represents ingenuity. So what kind of landscape will the two combine? The Montblanc Smart Watch SUMMIT 2 gave us the answer.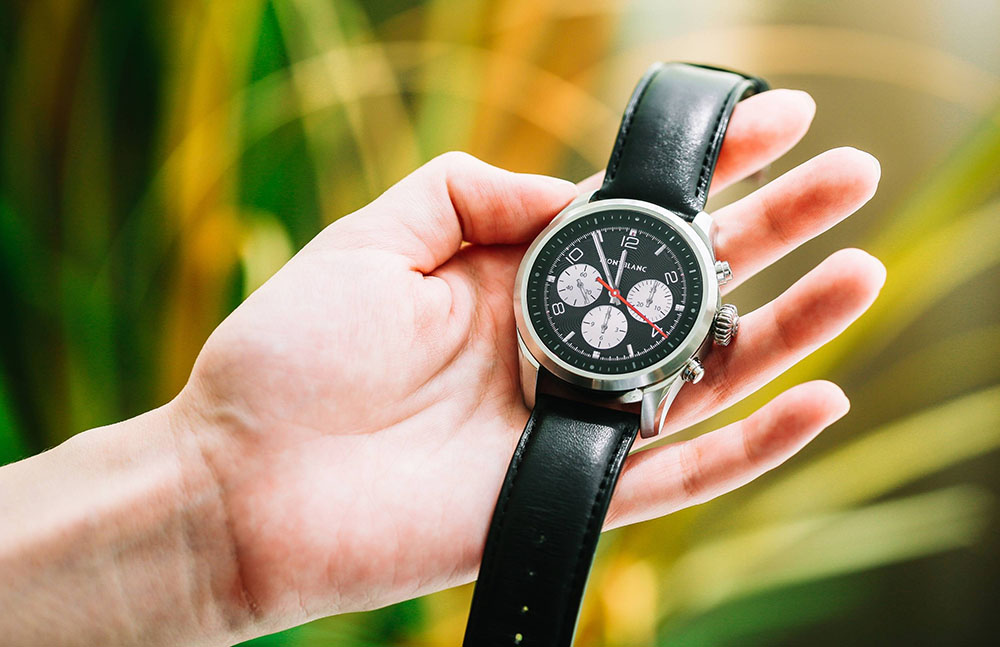 Montblanc should be regarded as one of the few manufacturers on the market who not only produce traditional high-end watches but also smart watches. In fact, these brands with traditional watchmaking technology will have a distinct advantage in making smart watches, that is, they are more I know how to shape a watch, or how to present the "senior sense" and "exquisiteness" that this watch should have. This is also what I think is missing from many smart watches. I have seen many smart watches with a rough process to make the case. Not only that, but the layout of the function buttons is quite awkward. This should not be a good smart watch, and SUMMIT 2 is given. They are a good example.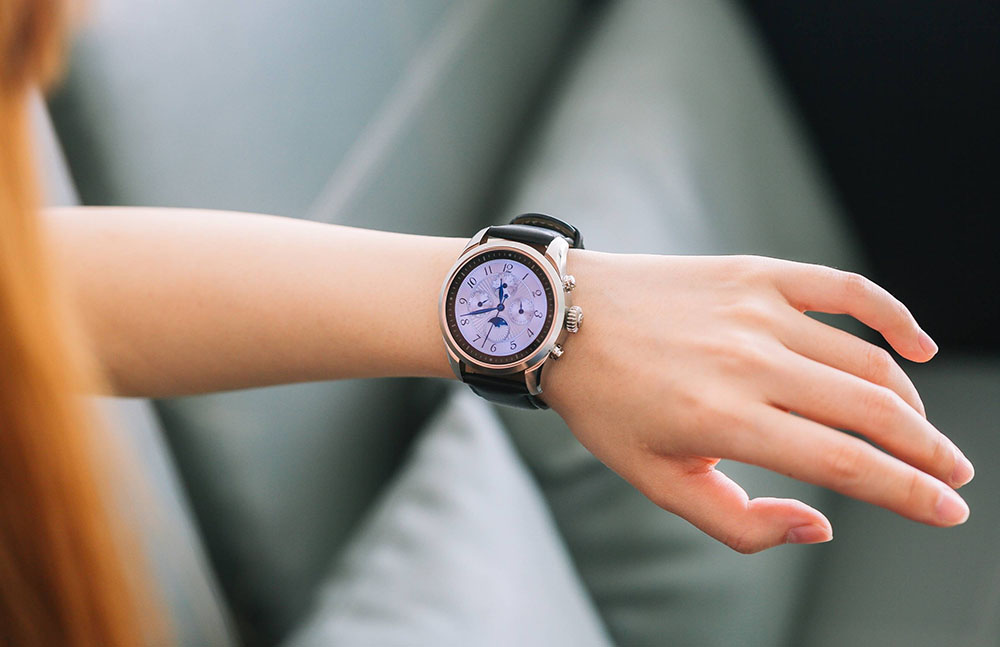 SUMMIT 2 is the smart watch I have seen so far closest to the watch. Yes, Montblanc is making SUMMIT 2 with the craftsmanship of a watch. The source of inspiration comes from its well-known Montblanc 1858 series, whose fine polished steel case is outstanding, and the official Available in black DLC coated steel version, two-tone steel version and second-grade titanium version for consumers, the strap has a calfskin strap, a Milanese steel bracelet, a rubber sports strap and a nylon strap. In my hand, this steel case is fitted with a calfskin strap. In fact, what I love most in the appearance of SUMMIT 2 is not how refined the case is, but its crown. The crown of SUMMIT 2 should be said to be very close to the crown design of the Montblanc 1858 series. It has a good damping when it is rotated, it doesn't look too loose, it feels good, and the logo of Montblanc is also printed on the crown. It is very beautiful.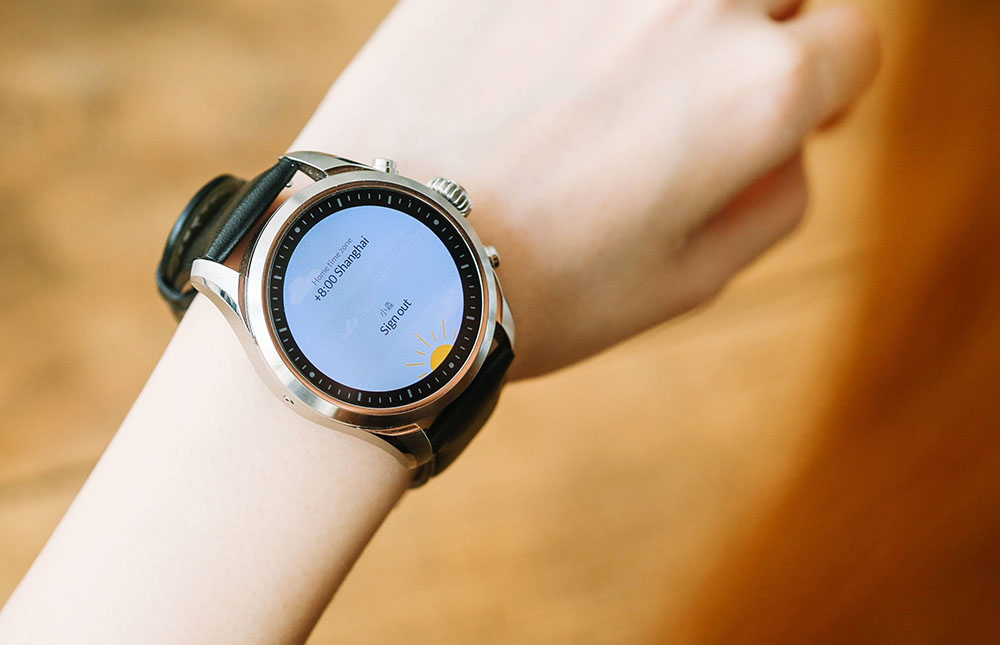 I always think that the crown is the soul of a watch. This part is also a place that many smart watches can easily ignore, but it is very reasonable to add the operation of the crown to the interaction of the smart watch, such as SUMMIT 2 Rotate the crown to slide the menu interface, tap the crown to call out the main menu, etc. The daily operation is very smooth and visually looks more like a watch. There are two custom function keys on the top and bottom of the crown. I personally used to define the above as a "running coach". The following one is defined as a quick payment.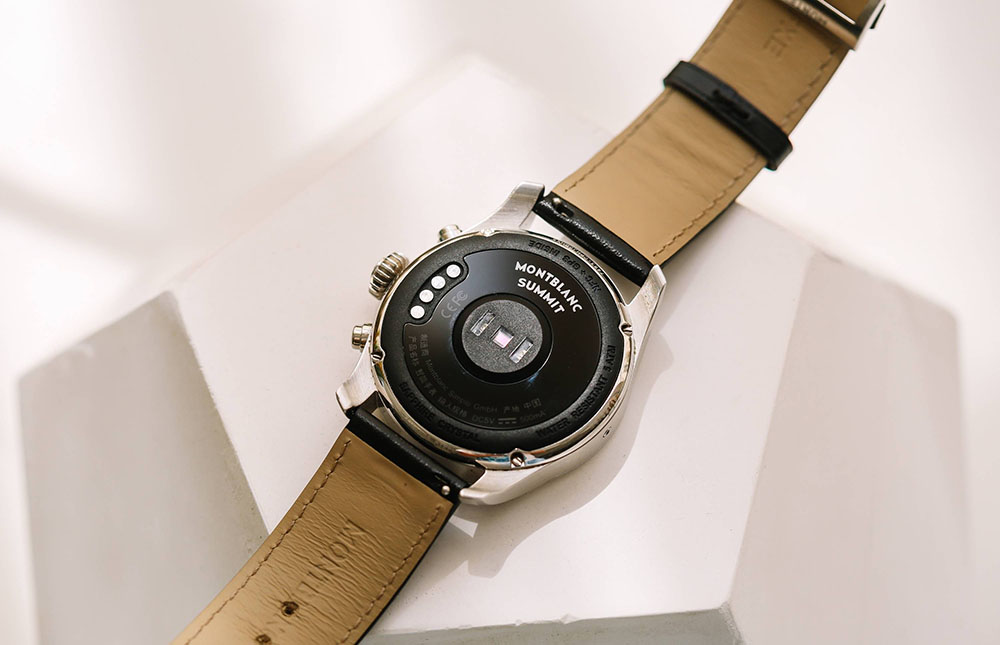 SUMMIT 2 is Montblanc's second smart watch product. It has a 42mm size for men and women in the case size and a thickness of 14.4mm. The 1.2-inch touch screen is protected with a sapphire crystal glass and supports 5 ATM. The level of waterproof, GPS, NFC and heart rate sensors, there is no problem in the configuration of the whole machine function, the smart watch should have everything.
It is worth mentioning that SUMMIT 2 is the first wearable device that uses the Qualcomm Xiaolong Wear 3100 processor. Thanks to the lower power consumption of the chip, the SUMMIT 2's battery life is longer than the first generation. In the timekeeping mode, you can use up to one week. In normal mode, you can meet the needs of the day. For example, I usually go out at 8:00 in the morning and arrive at home at 9:00 in the evening. SUMMIT 2 has about 20% of electricity. In addition, the charger of SUMMIT 2 is very interesting, and there is a big hexagonal white star brand logo in it, which looks quite special. As for the charging time, the battery capacity of the SUMMIT 2 340mAh takes about 2 hours to complete the charging.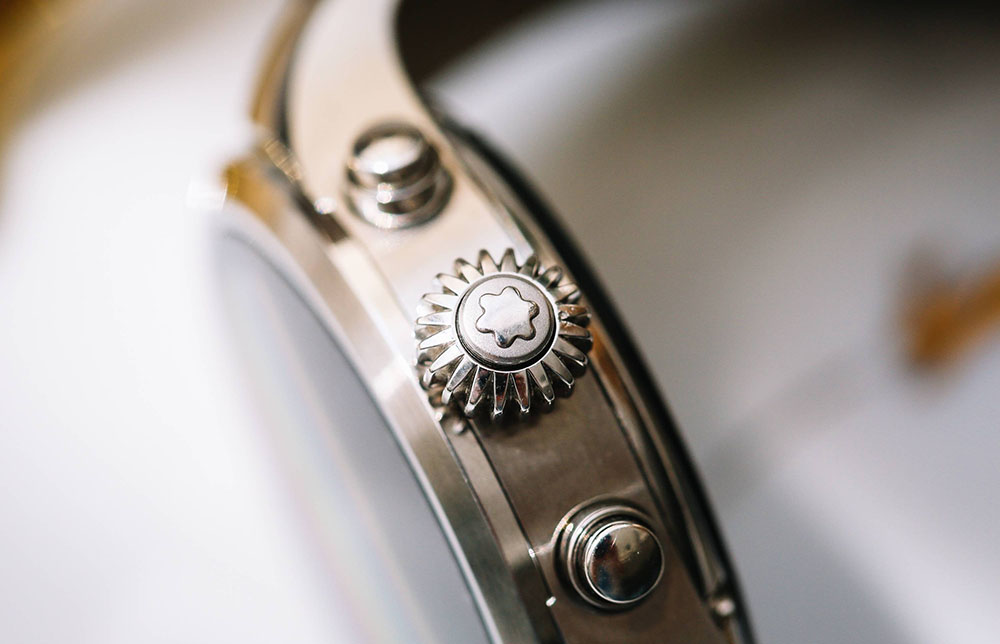 If SUMMIT 2 fully utilizes the exquisite craftsmanship of Montblanc in the field of watchmaking on the hardware, then only the current Wear OS in the software can be said to be improved. Yes, SUMMIT 2 is equipped with Google's Wear OS operating system. When you select "China" on the system interface, the software will automatically switch to Wear OS China Custom Edition, which has built-in related services for you to go out and replace the original. Google service. I don't think China's customized version of Wear OS is not good. It's just that the related service content is not refined enough. It is a bit different from Montblanc's own positioning. You can imagine that I saw those cartoons on a Montblanc smart watch. Is the dial or the mood of boring news? It's really weird. This also makes me basically not use most of the software features of SUMMIT 2, but usually concentrate on sports health.
Here is a special introduction to the exclusive App — Timeshifter on SUMMIT 2. This app is simply a personalized advice based on the user's sleep mode, sleep type and flight plan. For example, if you need to fly to Europe, the jet lag is a must, then the Timeshifter will be on the dial. Automatically remind you when to sleep or ingest caffeine advice, etc., together with the built-in travel information app, you can directly check the local currency, taxi fare, customs, weather, tips and other information, proper travel intimate Little assistant. However, it is a pity that the Timeshifter app is obviously not adapted to domestic users. The content interface is all in English and not friendly enough for users who do not understand English.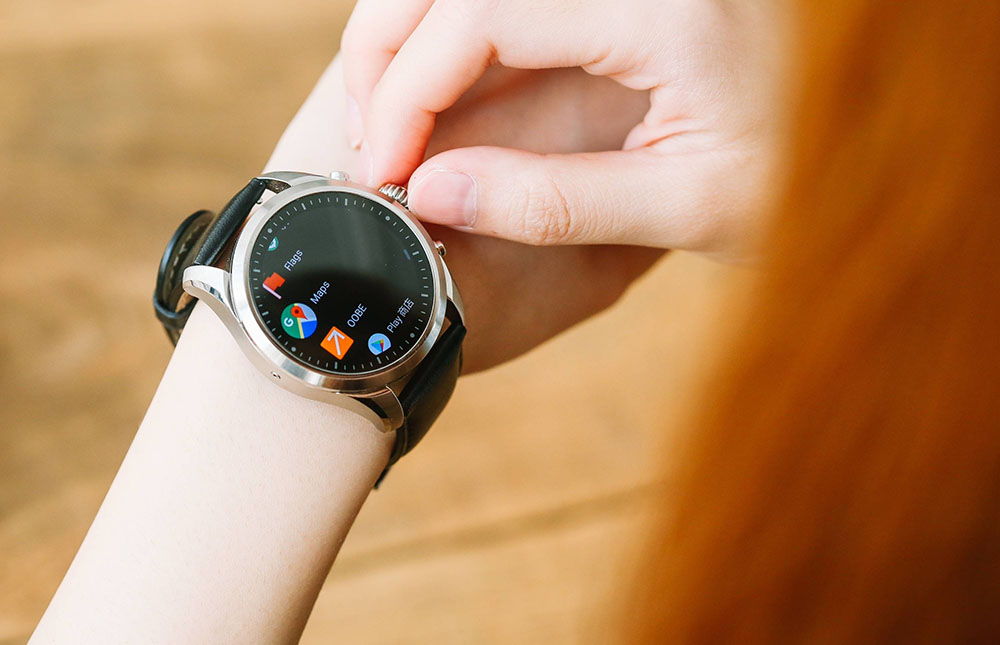 I don't know if you will use the smart watch to check the information on the watch often, but it seems to me that this way of ingesting information is not necessary. It is obvious that there is a mobile phone beside you, why is it so small in the smart watch? Looking at the content on the block screen? The screen of a smart watch should be more of a push reminder and suggestion, while downloading an app, reading news, etc. should be done on the mobile phone. Unfortunately, Wear OS's mobile app does not integrate these into it. Although China's customized version of Wear OS has replaced the service party with the door, but went out to ask their own app and can't connect to SUMMIT using Wear OS. 2, this has caused you to download new software to operate on this small 1.2-inch screen, which is too inconvenient.
If you can, I personally hope that Montblanc will do its own operating system. At present, the experience is too limited by Wear OS. It is also very unfriendly for consumers in China. I can't stand it during use. The messy service of Wear OS China Custom Edition was changed to the international version. In addition, there are occasional cases of Caton at the system level. I even encountered a power-saving mode, but I can't open it. Although Google software has been doing very well, I feel that there is still room for improvement in Wear OS. Quite a lot.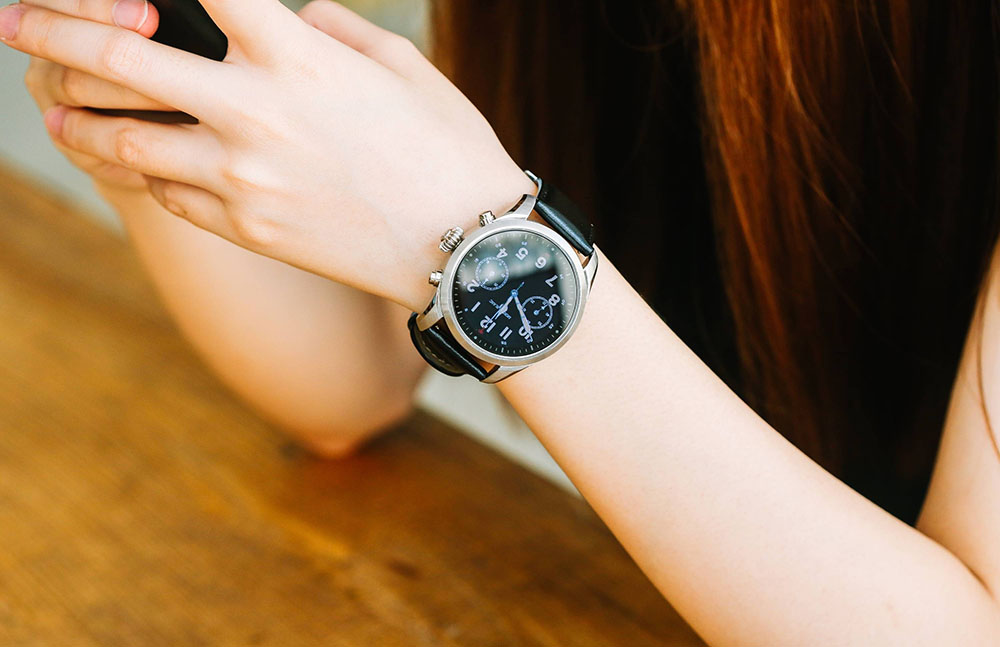 To be honest, I personally like SUMMIT 2 but I am entangled. I like its exquisite workmanship. This is the essence of Montblanc as a high-end watchmaking brand. SUMMIT 2 is definitely one of the most textured and closest models in smart watches, which is in line with my version of 7740 yuan. The official price, but I am entangled in its software system, the overall experience is a little mature, Wear OS China customized version is very rough, many details are not really a bit, although the exclusive built-in Timeshifter is a great app However, because there is no Chinese version, the threshold for use has increased.
SUMMIT 2 has many software features that smart watches can have, such as heart rate measurement, recording sports data, quick support, viewing reminders, etc., but apart from this, SUMMIT 2's software experience does not really open the gap with other smart watches. At least for Chinese users, there is no advantage. This is the most important thing that Montblanc needs to consider on smart wearable devices.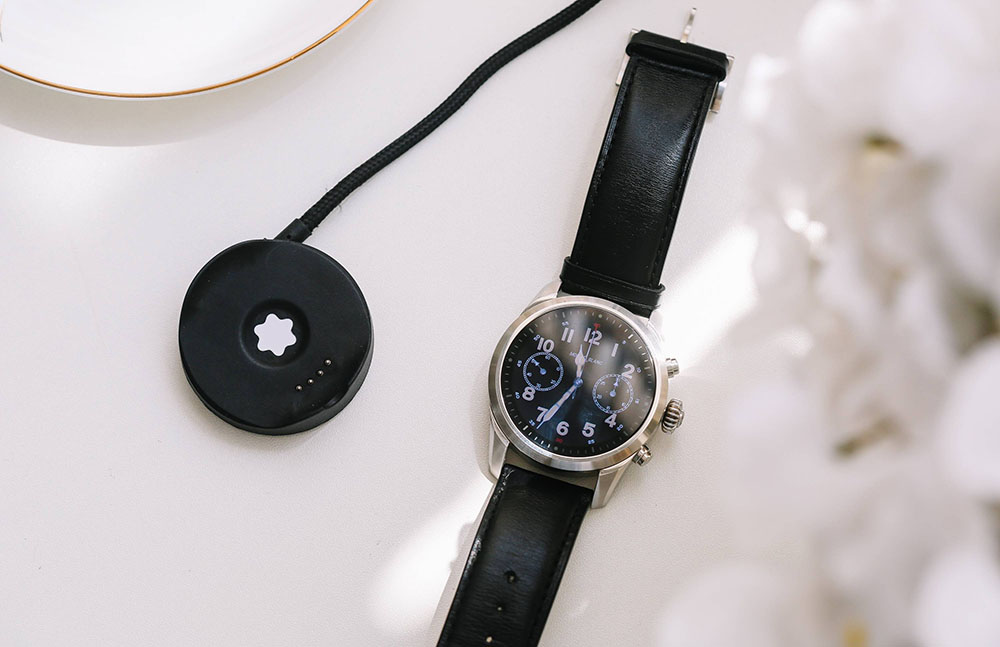 The Montblanc SUMMIT 2 series should be the cheapest watch of the brand, but this price is definitely not cheap in smart watches. I can accept Montblanc with its craft and brand as the benchmark for pricing, but purely Experience, SUMMIT 2 may have room for improvement. Of course, Montblanc's time to get involved in smart wearable devices is not too long. SUMMIT 2 has done a pretty good overall performance as its second smart watch, and it is enough to appreciate it, and with its own innate luxury attributes, Montblanc There is also a certain advantage in the field of high-end smart watches. Sometimes, watches are not meant to exist.
To sum up, the Montblanc SUMMIT 2 is not so much a smart watch as a smart watch with a smart function. It gives me a special feeling, unlike a smart watch that can express the exquisiteness. From time to time, I like to turn around the crown to play, this is something I didn't have before wearing Apple Watch.
When you and other people like the post, the author will get paid. If you like to read the content here, please create your account now and start earning for free!